ACTUAL IP
01.11.2010.
Partner institution reports.
"Do you know what is Social Economy?"
03.11.2010.
The Social Economy concept development in figures: presentations.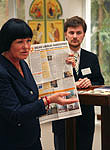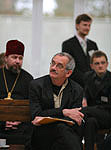 04.11.2010.
Field trip to Latvian Farmers Cooperation Association (LLKA).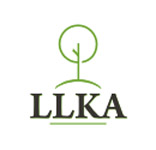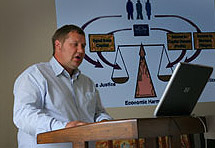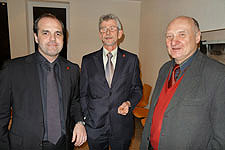 06.11.2010.
Workshop "Legislation for the Social Economy actors in European Union". Public policies.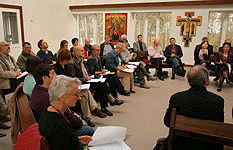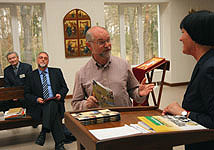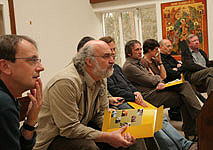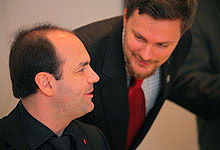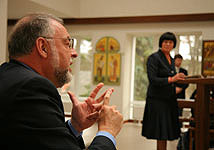 09.11.2010.
Meeting with Latvian Free Trade Unions Association leaders and trade unionists. Panel discussion.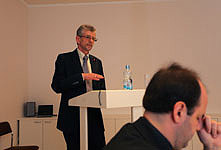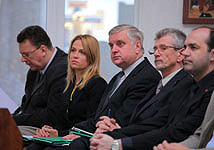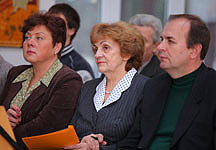 10.11.2010.
Social Economy concept and values. Presentation of the Social Concept of the Orthodox Church. Meeting with Metropolitan of the Latvian Orthodox Church Alexander and Secretary to the Holy Synod pr. Ioann Sičevskis.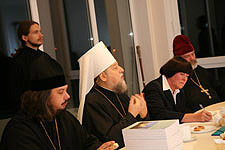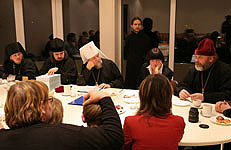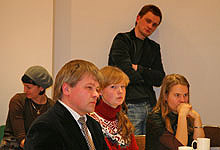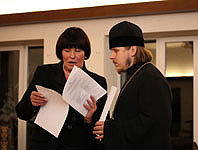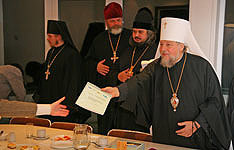 11.11.2010.
Panel discussions: "Beyond radical individualism: The role of community and power?", "Political power and intra market relations", "What does it mean koinonia?" European Social policy and its moral implications.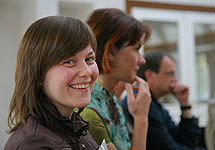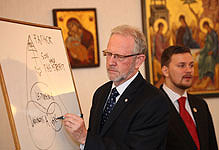 12.11.2010.
Closing round table "My own initiative report on Social Economy".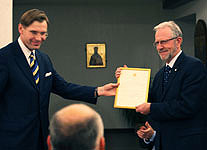 Thank you all participants of the IP. We wish everyone happy journey home!
Please respond to sociological enquiries – Beata and Laura are looking forward to receive them.

Please fill in the three consultation lists which were distributed.
OUTPUTS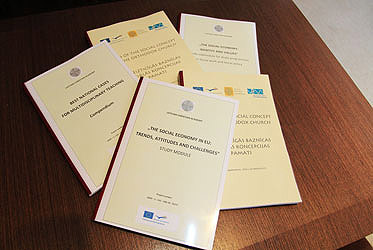 INNOVATIVE STUDY MODULE "The Social Economy in EU: Trends, Attitudes, Challenges".

SUBMODULE FOR STUDENTS: "The Social Economy: Identity and Values".

COMPENDIUM: "Best National Case Studies and Book Reviews for Discussions".

TRANSLATED AND PRINTED "The Social Concept of the Orthodox Church".

8 ECTS IP Study award Certificates.

TEACHING / RESEARCH ORIENTED COLLABORATION (students, teachers, trade unionists).
"Social Economy, Social Entrepreneurship and Theory of Associative Democracy"
25.09.2011 - 08.10.2011.
An intensive international ERASMUS study course "Social Economy, Social Entrepreneurship and Theory of Associative Democracy" was held in September 25 – October 8, 2011. 41 student and 9 lecturers from five universities (Denmark, Hungary, Romania, Lithuania besides Latvia) participated. Several following issues were covered in both lectures and workshops: presentation of European Legislation and European Social Model, European Statutes for Associations, Foundations, and Mutual Societies. Discussions were around variety of capitalism, income distribution, labor markets, employment performance. Programme included case studies on justice, economic inequality and political representation. Three field trips were held to the Riga International Airport, State Revenue Service and Latvian Parliament. Panel discussion day was held on a topic "Social Economy and Social Democracy: Identity and Values". Student's questionnaires were distributed and all participants received Certificates. Students got knowledge for supported attitude towards the European Commission's policy EUROPE 2020. At the course members of trade unions, NGO movements, educators, social political thinkers took part.
Objectives, main activities, learning outcomes of the IP were as follows: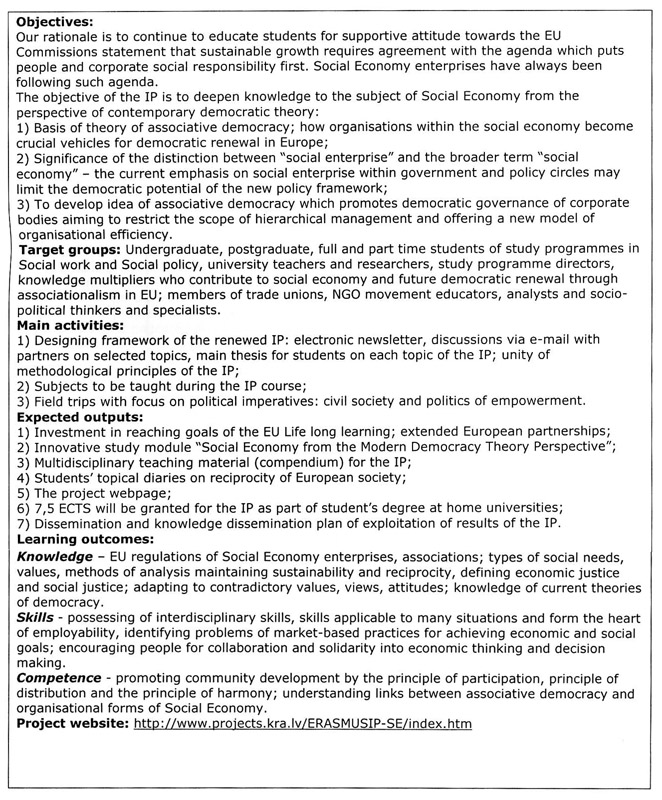 Programme of the IP: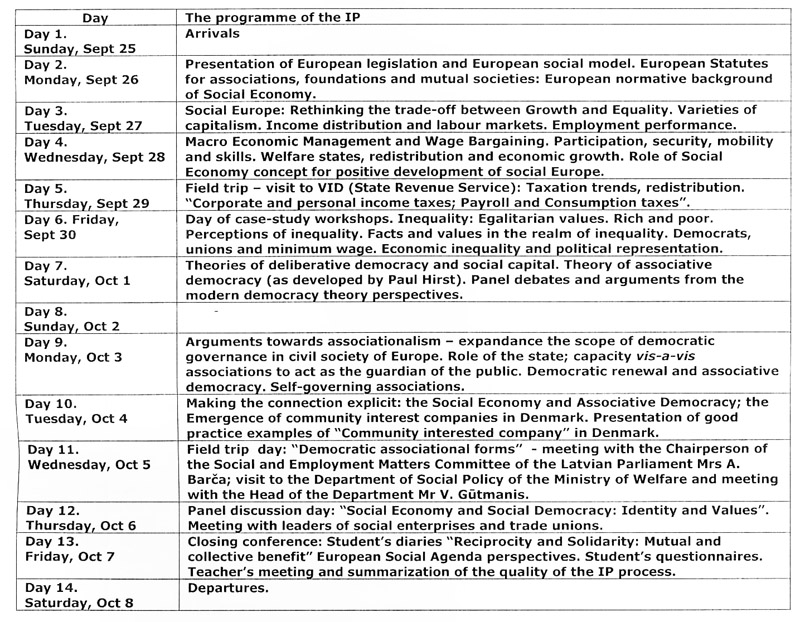 | | |
| --- | --- |
| · Information for students from partnering universities: You are going to stay in hotel "Lielupe" www.lielupe.lv, responsible person from the Academy, Edgars Grîns, mobile: 00-371-26529099. | |
| · All information about lectures and workshops will be provided by Laura Ozola at the Study department, mobile: 00-371-26463371. | |
| · Responsible person for field trips: Guntis Diđlers, mobile: 00-371-22008895. | |
Important notice: please fill in Questionnaires and return them back to Laura Ozola in the Study department before October 8!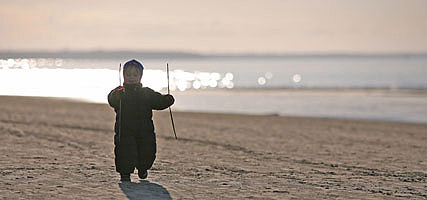 SOME FRAGMENTS FROM GOOD COLLECTIVE MEMORY
"Jurmala by the beach is very beautiful in autumn, look forward to return in summer!"
"Planning was Ok, but too much stuffed and intensive. Thank you."
"Participants were united on the European Social Cohesion platform and through the Social Economy concept created sustainable research / learning community who will be always engaged in life-long learning practices. Social and human growth are indispensable components for the European citizens".
We want to thank the National Agency for the work they have done when organizing the IP development.
We consider that IPs are valuable for connecting the European Higher Education teaching and research area of the great challenges for topical innovative development of the curricula and multilateral cooperation between the Higher Education institutions.
ERASMUS INTENSIVE PROGRAMME "SOCIAL ECONOMY, SOCIAL ENTERPRISE AND THE DYNAMICS OF EUROPEAN DEMOCRACY" SEPTEMBER 24 - OCTOBER 6, 2012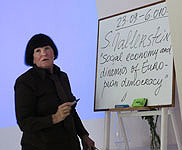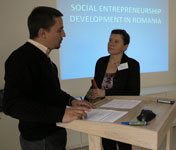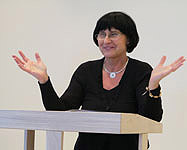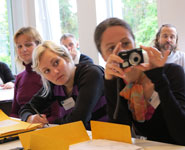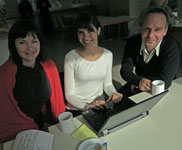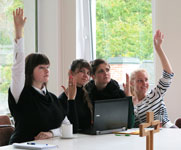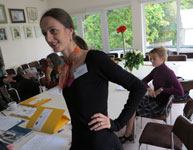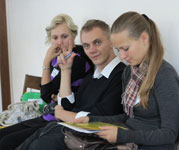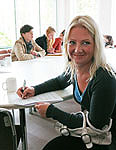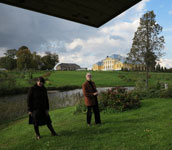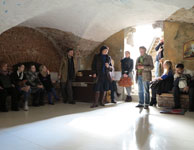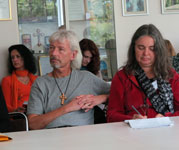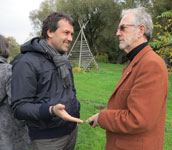 Teachers and students from Latvian, Lithuanian, Danish, Norwegian, Romanian and Hungarian universities attended the ERASMUS IP course, lasting 10 intensive days (September 24 – October 6, 2012). Programme of the IP course is available here.
The objectives of the IP is to develop understanding of Social Economy from three perspectives:
1) Europe 2020 strategy perspective,
2) Associative democracy concept,
3) Analysis of what EU democratic societies have become.
During the IP course both Latvian and foreign students had an opportunity to meet and talk to well-know politicians and policy makers in Latvia: Chairman of the Latvian Free Trade Unions Association Mr. Pçteris Krîgers, Chairwoman of the Commission of Social and Labor Issues, Latvian Parliament, Mrs. Aija Barča, and others. Besides lectures and discussions students took part in the field trip to Brukna community to see the practical implementation of theoretical principles. They received first-hand information about current development and hot issues discussed among professionals and policy makers, and practitioners in the field. Participants of the IP course were awarded with Certificate.